Nova uses WebKit, the same browser engine used by Safari, to preview your documents. Click on the Preview icon to display a web browser preview of the current document.

Controls
Web browsing controls appear along the top of the Preview. From left to right, they are the back button, forward button, address bar, refresh button, and web inspector button.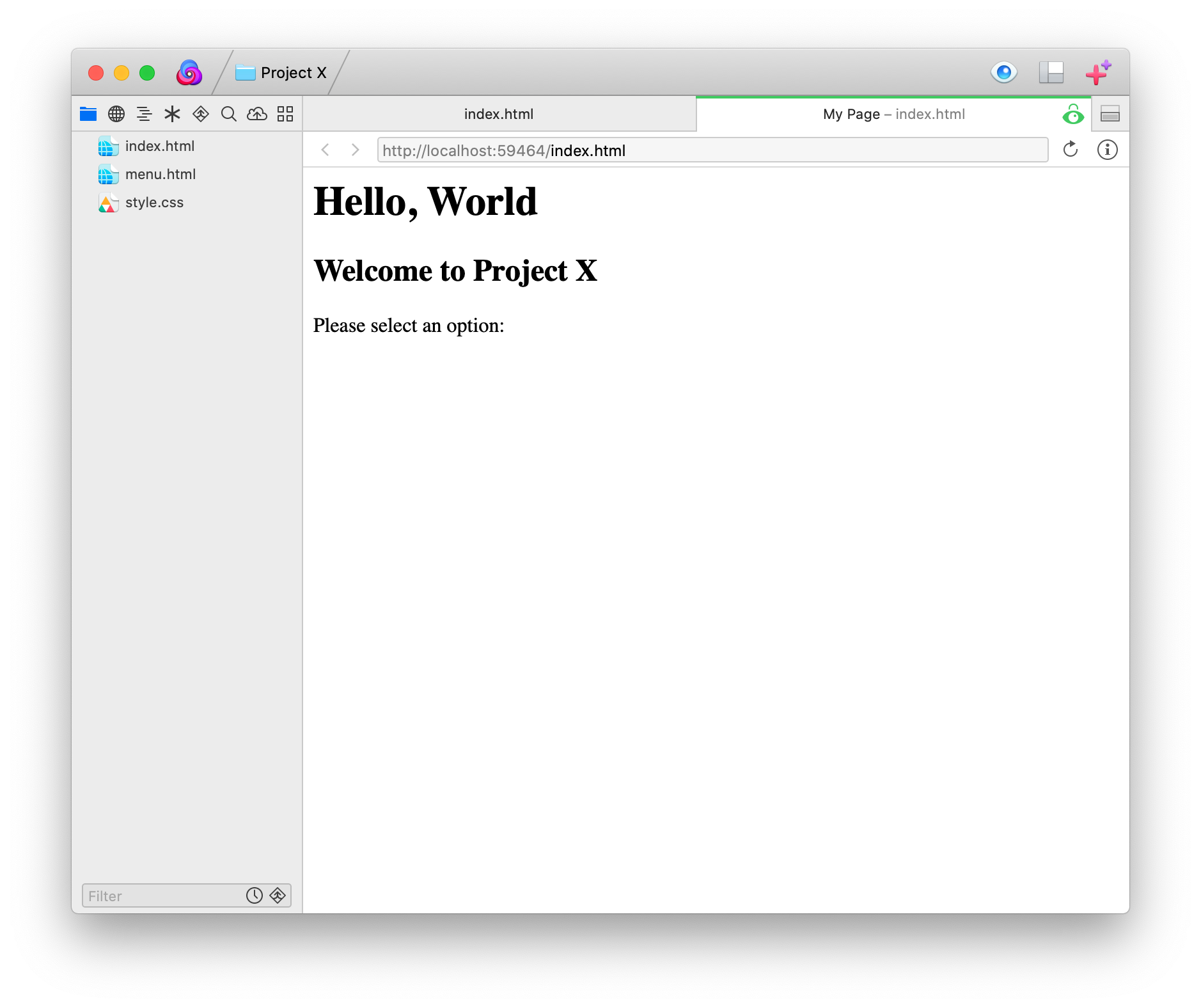 The padlock icon on the far right of the tab locks the preview to the document currently being displayed. Click the icon to toggle the preview window between locked and unlocked. Unlocked preview tabs will display a preview of whichever editor tab currently has focus.
Click the to the right of the refresh button to show the WebKit inspector.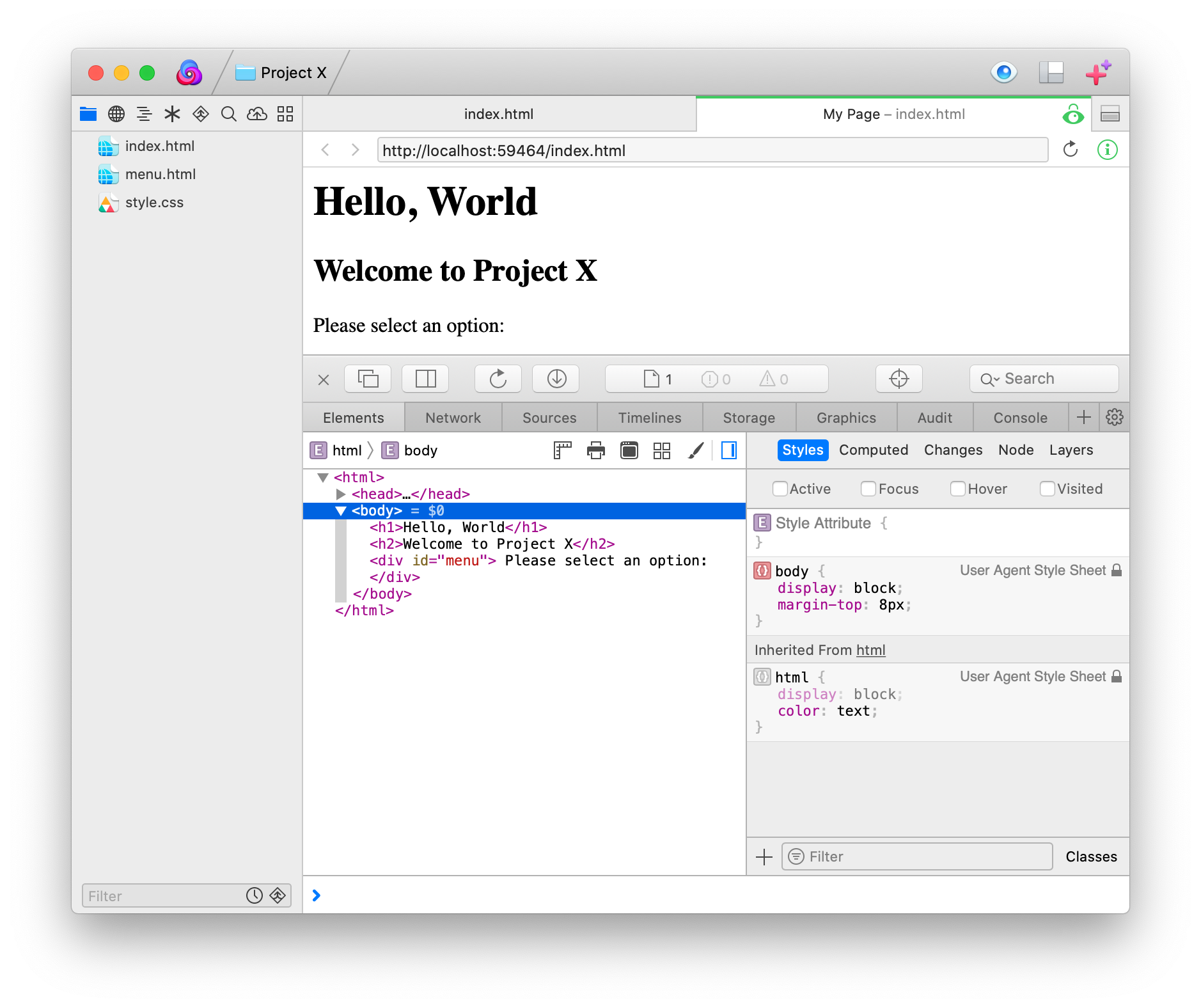 More information about the web inspector can be found on Apple's website.
External Browsers
If you have other browsers installed, you can send a document to them for preview by choosing View > Preview In > Name of Browser.
Once you have previewed a page in an external browser, it becomes the default external browser, and adopts the keyboard shortcut ⌥⌘B.